Reinforcing Bar Meter
KSA-A Reinforcing Bar Meter 300 N/mm2
The KSA-A are used to measure stress applied to structural reinforcing bars, and are normally welded at both ends to form part of the reinforcement arrangement.
Protection ratings : IP 68 equivalent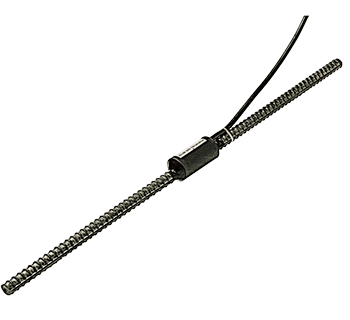 Features

Temperature measuring function to measure relative temperature
Long-term stable measurement
Capable of measuring thermal stress
Specifications

Type
Capacity
Rated output
Non-linearity
Temperature range
KSA-10A
300 N/mm2
Approx. 2.2 mV/V (4400 x 10-6 strain)
1 %RO
-20 to +80 ℃
KSA-13A
KSA-16A
KSA-19A
KSA-22A
KSA-25A
KSA-29A
KSA-32A
KSAT-A Reinforcing Bar Meter 300 N/mm2
This reinforcing bar meter is the same as model KSA-A, using a thermocouple for the temperature measuring function.
Protection ratings : IP 68 equivalent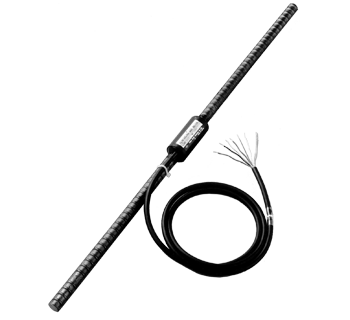 Features

Temperature measuring function to measure relative temperature
Long-term stable measurement
Capable of measuring thermal stress
Specifications

Type
Capacity
Rated output
Non-linearity
Temperature range
KSAT-10A
300 N/mm2
Approx. 2.2 mV/V (4400 x 10-6 strain)
1 %RO
-20 to +80 ℃
KSAT-13A
KSAT-16A
KSAT-19A
KSAT-22A
KSAT-25A
KSAT-29A
KSAT-32A